SellingStores present this full service auto and truck parts location which specializes in import vehicle and truck parts of 15 years or earlier. There are over 65,000 new/used and rebuilt parts plus used vehicles for sale. The company is located on 9.5 acres of land and has been in business for over 51 years at this same location. All parts are listed under a computerized inventory system and their distribution is throughout the U.S and Canada with EEN tying them nationwide with wrecking yards and parts stores. This location has 6 buildings full of parts,and throughout the yard on the 9.5 acres. Their is a lot of potential for expansion, one of the buildings has a complete paint shop set up. The company is debt free and very profitable. The owners want to retire and have tenured employees most over 15-25 years.
To learn more visit the web site. This business has alot of potential for the right buyer.
This is an Add Value Alliance, Inc. listing.
Management Mel Jones
Financials
Last Year's Annual Gross:
$1,858,024
Last Year's Owner's Cash Flow:
$337,915
Operations
# of Full-Time Employees:
14
# of Part-Time Employees:
3
Hours Open:
Monday-Friday 8:30AM-5:00PM pacific time
Highlights
51 Year old established business same location
Debt free and very profitable
Experienced team
Quality service and reputation
Computerized inventory
Nationwide network for sales of parts
Employeee benefit plans, 401k, medical
E-Bay Store built, sales are soaring
Web site set up already
9.5 acres of land with other business opportunities
Agreements with Insurance companies for salvage
Used/Fleet vehicle sales
Financing
Will Seller Lend To Buyer:
No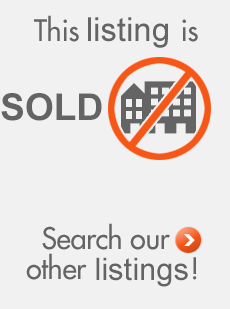 Demographics
| Population | 5-mi |
| --- | --- |
| 2014 Total Population | 11,332 |
| Households | 5-mi |
| 2010 Number Of Households | 5,294 |
| 2010 Persons Per Household | 2.77 |
| Median House Value | $264,000 |
| Income Per Household | $70,123 |
| Businesses | 5-mi |
| 2009 Number Of Businesses | 247 |
| 2012 Number Of Employees | 2,416 |
| 2012 Total Annual Payroll | $45,912,000 |
click for more demographic info
Disclaimer
Notice: The User (that's you reading this) of this Website understands that Paramount Restaurant Brokers, Inc. ("Broker") or its agent(s) do not audit or verify any above information given to or gathered by Broker or its agent(s) from Seller, our Client, or make any warranties or representations as to its accuracy or completeness of the information provided, nor in any way guarantee future business performance. The User should perform a complete and detailed due diligence on the business and or real estate before buying it. In some cases, foreward looking statements may have been made but these statements are absolutely no guarantees of future performance of the business as each User has differing skills sets to either grow the business or kill the business. Owning a business is a risky venture, but can also be a rewarding one. The User of this website is solely responsible to examine and investigate the Business and or real estate, its assets, liabilities, financial statements, tax returns, and any other facts which might influence the User's purchase decision or the price the User is willing to pay. Any decision by User to purchase the Business shall be based solely on User's own investigation and that of User's legal, tax, and other advisors and not that of Broker or its agent(s). Any listing information may change at any time without any notice to User.